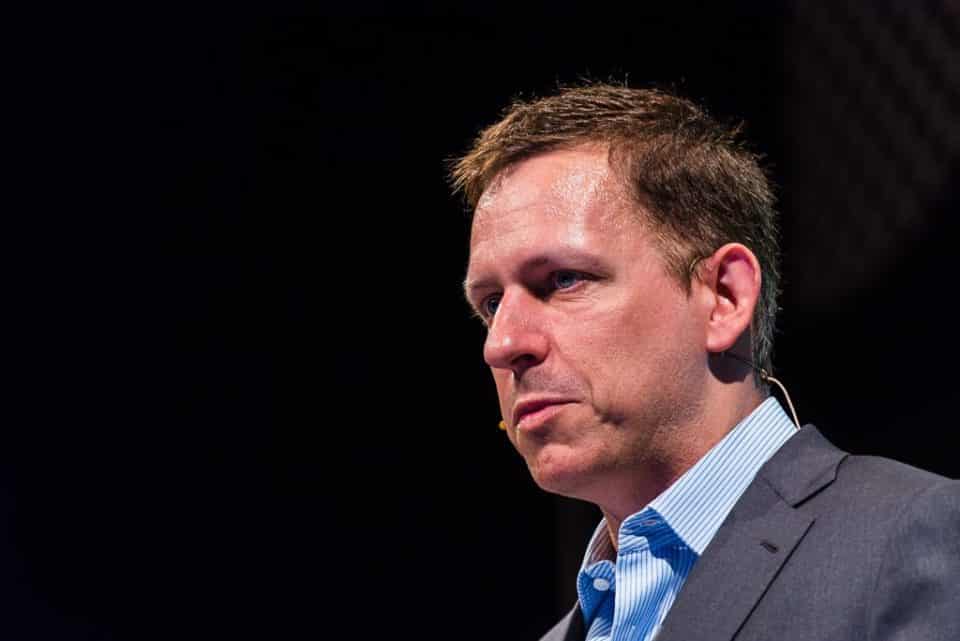 I'm at php[tek] this week, and while I've been busy with talks, games, and community nights, there's so much news to cover. I'm pumped on PHP and on the future of the internet!
We Love Peter Thiel! (ed. note: can we make this read less lawsuity?)
A few months ago I wrote about the outcome of the Gawker/Terry Bollea case, where the court found in favor of the former professional wrestler and awarded his legal team more money than they'd even originally asked for. After some questionable legal maneuvers that didn't make much sense for the plaintiffs unless you consider a more sinister goal than redressing losses, some digging was done. As was reported earlier this week by Forbes, it was confirmed that billionaire investor Peter Thiel was funding the legal case.
This is, as Talking Points Memo editorializes, a huge huge deal, and an overzealous use of the power that money brings to force silence from people that you don't agree with. Just as the use of overreaching surveillance leads to a chilling effect in speech, the ability for a third party to fund legal feuds without opening themselves up to retaliatory lawsuits can give the same effect to journalists. The reason that corporations and wealthy individuals want to be able to make unlimited political donations anonymously is the same reason for this type of behavior: the ability to use influence to sway affairs to their advantage without any transparency as to whose influence is being wielded.
Peter Thiel is ostensibly a supporter of free speech, but not when it comes to people speaking about him. I am not a fan of Gawker in general (and their open letter yesterday doesn't help), and this is one of those cases where you have to choose to defend ideals without supporting those whose ideals that you want upheld. I don't support public outings (I am gay myself and need no one to out me, thank you), and Nick Denton supposedly relished the outrage and attention brought by his story about Thiel's sexuality in late 2007. I can't vouch for the reporting of Gawker, but they've got multiple examples of a coordinated attempt to destroy the company through use of his riches.
If this whole thing sickens you, let this Wired piece in praise of Peter Thiel's glory cleanse your palette. I only hope to achieve this level of sarcasm in my writing one day.
---
Dylan Matthews, Vox
The security theater perpetrated by the TSA for the past fifteen years is being stretched to the breaking point. This week the head of security for the agency has been fired, a pledge has been made to increase screeners immediately at many of the busiest airports, and the call has been made to get more people to sign up and pay for TSA Pre-Check. This leaves a huge vulnerability for sloppy checks of both potential agents to fill the ranks out quickly, and of the people who pay for the privilege to skip lines that only exist due to this agency.
This simply does not work. It's clear that the TSA is not built for discovering firearms or explosives, which dozens of reporters and security researches have demonstrated are easy to sneak in by determined individuals. The TSA exists to make people feel better, without making anyone actually better. Bruce Shneier put forth a call on his blog this week for reassessing airport security, and I think that it's high time to listen.
---
Todd Sherman (@tdd), Sr. Product Manage, Twitter Blog
Twitter changes up like every social media platform, but they actually seem focused on doing things that benefit their users more than just advertisers. This week they put a few new changes coming up on their blog which will stretch the 140 character limit just a bit. The developer blog post by Prashant Sridharan (@CoolAssPuppy) is a bit clearer on the changes, namely the fact that @replies starting tweets won't remove them from your general timeline anymore, and
The only feature that scares me is the fact that you can add up to 50 handles into a conversation without a character penalty, which means you can more easily force conversations that are unwanted. I can see this getting abused by spammers and marketers, as well as people who want to harass users into silence. Simon Owens wrote an article for Science of Us a few years ago about this exact problem, and now it appears that it could come true. I can only hope that the platform reacts quickly to abuse, and perhaps focuses on revamping reporting of those abuses next. It is certainly needed.
Twitter is a different platform than Facebook, and it serves a different kind of user. The changes announced demonstrate that the company isn't done iterating, and it's going to make discussions fun again.
---
Parker Higgins, EFF
Oracle and Google have been battling for years over the latter's use of API calls in code for the Android OS to Java, which Oracle purchased from Sun. A jury on Thursday unanimously ruled in favor of Google, declaring the usage as fair use, but not going so far as to declare all API declarations un-copyrightable in the first place. Oracle has already announced plans to appeal the decision, which is predicated on a lawsuit for over $9 billion.
---
Bandcamp Blog
In a world now ruled by streaming over downloads, Bandcamp has made a niche for independent artists who want to continue selling directly to their fans. By their own account, they've grown over 35% in the past year, selling $4.3 million dollars of music every month, directly from artists to fans. They make it very clear how much of the money is taken by payment processors and the platform, and how much goes to the artist, which amount to much much better terms than almost any other platform out there.
If I can make a suggestion, perhaps subscribe to master composer Austin Wintory on Bandcamp?